My friend Margaret (not to be confused with my daughter Margaret, or my mother Margaret) came over and we made sock monkeys.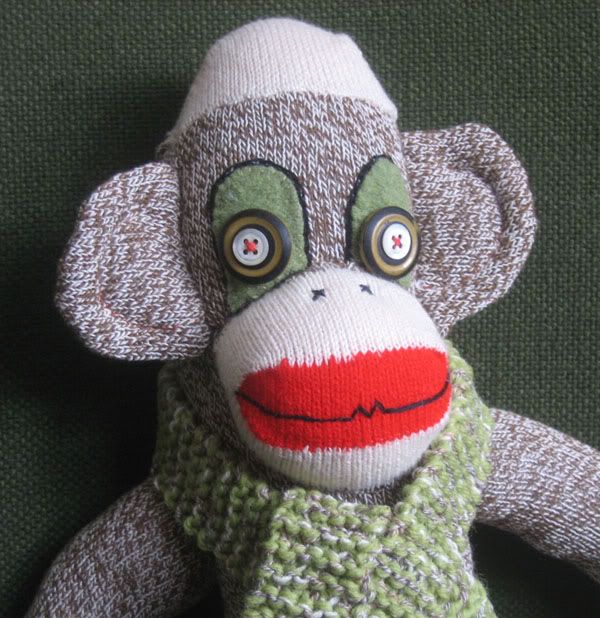 She's going to be teaching a class on making them and used me like a canary in a coal mine.
I am not a skilled seamstress and if there is a sewing mistake that can be made - I will make it.
Her teaching was, as always, flawless.
I adore my new sock monkey and as you can see have already knit him a nice cozy wool scarf to match his eyes.