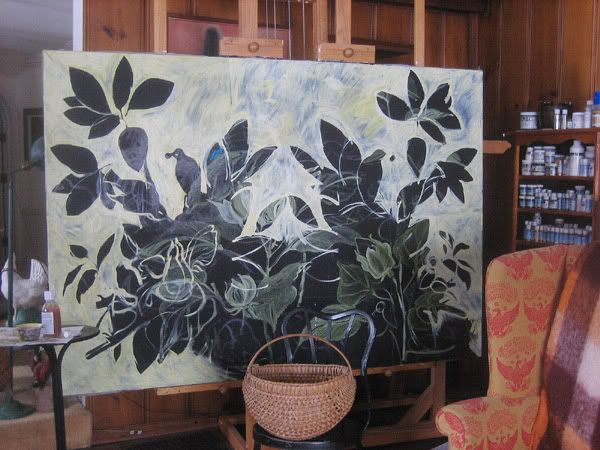 Still blocking in the background.
Sing along with me, "Ooh, the weather outside is frightful..."
It better stop snowing soon, we are just buried.
I am supervising an open torch session for beadmakers this afternoon. All I can think about is that before I can drive to More Fire Glass I am going to have to dig out my car, again.
Blowing and drifting snow - blows.
I wish, I wish, I could just curl up in my studio and work on my painting, maybe even get a little quality knitting time in.