There are no 'seeds of change' being sown here - I am still on my seed pod kick.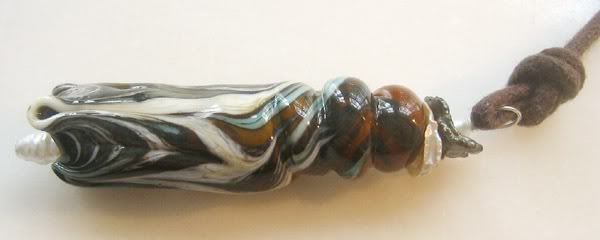 A huge long seed pod pendant, the bead measures almost 3" long. I have it wired up with freshwater pearls and strung on a brown leather cord.
More seed pod earrings.
The glass is a golden caramel color with raked stripes of iridescent blue black around their middles. The bead caps are freshwater cornflake pearls and the findings are gunmetal.
You can find the earrings in my Belvedere etsy shop, but the necklace is all mine.