I ought to be painting, I ought to be beading or making new jewelry - but what am I doing?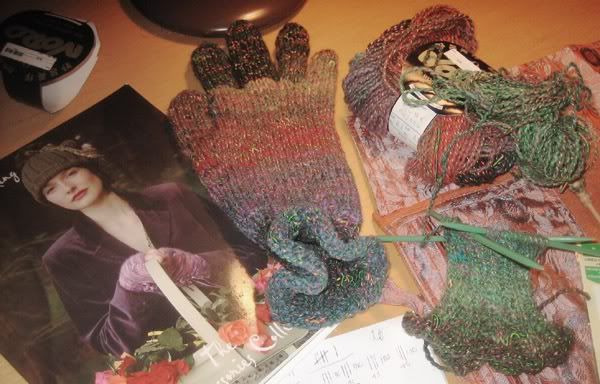 Knitting.
Soft wooly gloves made with Noro yarn from a Louisa Harding pattern.
They're knit on size 6 needles, which means I get to use my favorite pair of vintage green celluloid needles - see them there on the half finished cuff - they're jadite green.