a halloween snapshot from my kitchen.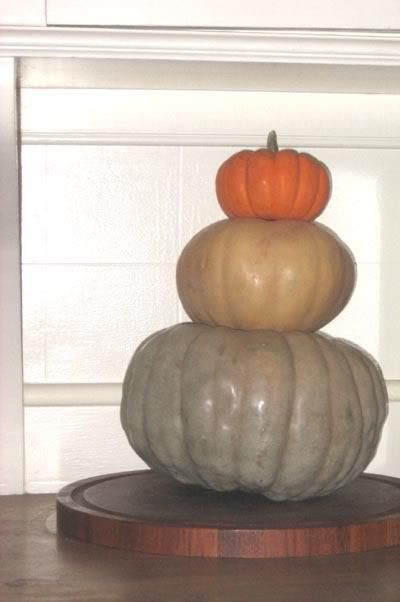 my kitchen has muted curry orange painted walls and the blueish gray green pumpkin on the bottom looks fantastic with color.
i think i may have finally found the color for the sink countertop.
does marble, or granite, come in this color?
sorry for the long absence - just in a funk. the month long lack of a studio left me more off kilter than i expected...
but blues be gone, tonight i am breaking out my clown shoes.
yes, i have real antique clown shoes, i found them at an estate sale years ago, one of my greatest junking moments ever. pictures tomorrow.