New beads, new necklace.
Earth tone beads with big dots on dots - or eyes of protection.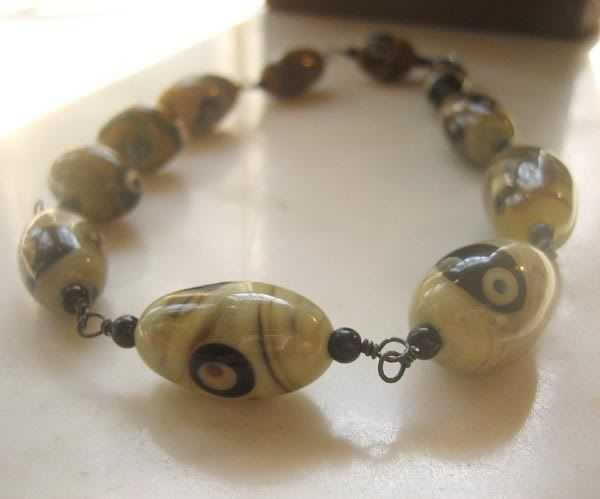 Working with steel wire instead of my usual sterling silver.
A bit hard on the fingers, but I like the final product.
The beads were wound with lots of Cim's Khaki and Canyon de Chelly with some Fossil wrapped on for good measure. The decorative dots are Black and Ivory.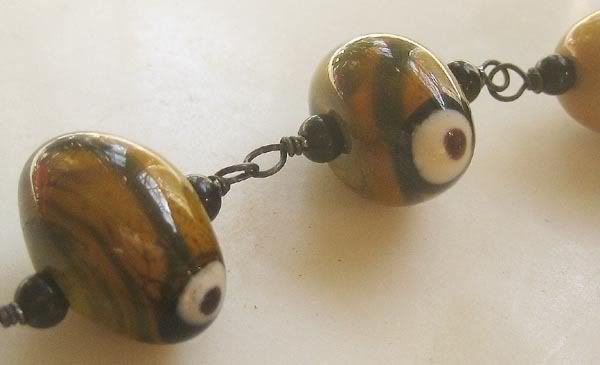 Today I managed to get in a few very productive hours at the torch. Yes.
Tomorrow cannot come soon enough, I want to unpack the kiln and see how they turned out. I made some red hollow beads that are huge, more big heart focals and tried out Double Helix Kronos. There was even some messing around with gold leaf and my homemade murrini.