another swanky birthday bracelet & earring set - this time for my mother.
these beads are made from effetre black, dark ivory, mango coral, a wee bit of avacado green and handpulled aventurine stringers. this time the goldstone is cased in pale topaz. the small beads are ivory freshwater pearls and the findings are sterling silver.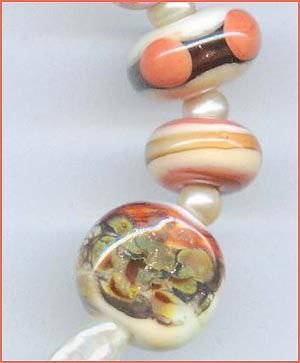 i love the fancy stick pearls, they are new addition to the stash.