Now we're getting somewhere with this monster sized canvas - almost all of the under-painting is done and most of the basic shapes are where they should be.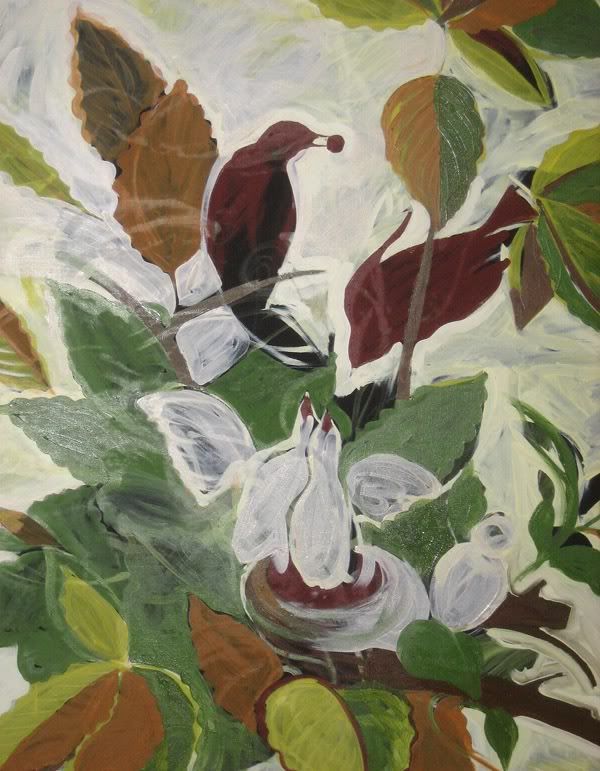 Some areas of the surface even have a second layer of paint.
I love this part of the process when translucency and color play begin to happen.
I haven't had much time to paint the past couple of days.
There were beads to be made and I assisted in teaching a beginning bead making class tonight. What an extraordinarily gifted group of eight new bead makers.
On days when I don't get a chance to paint I do go in and look at it and plan what I am going to do next. That way when I do have time I just get right down to it. Several people have asked if it is almost done. Done? No, I am at least a month away from completion. There are dozens of layers of paint still to be applied and lots of dancing with the brush yet to happen.