i have luxury of living next to a city park designed by
Frederick Law Olmsted
.
'my' backyard park is Highland Park - famous for its collection of lilacs - hundreds and hundreds of lilac bushes. the springtime slopes of the park are planted with flowering bulbs of all kinds. the very first tiny white ones are blooming now - but soon there will be thousands of daffodils & exotic tulips. and then, the magnolias... and the lilac finale.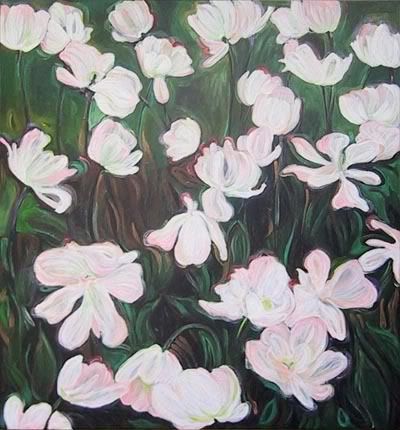 pink tulips - highland park - oil on canvas, 36" x 40"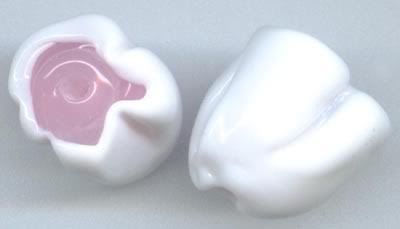 above, pink tulip beads - cim's rose quartz with white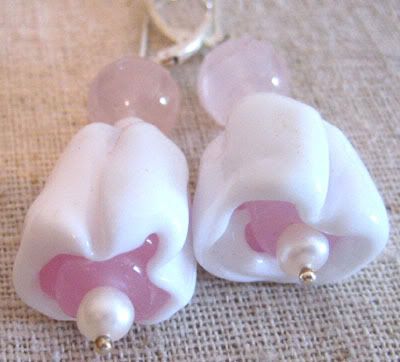 white tulip earrings - flameworked beads, freshwater pearls, rose quartz beads & sterling silver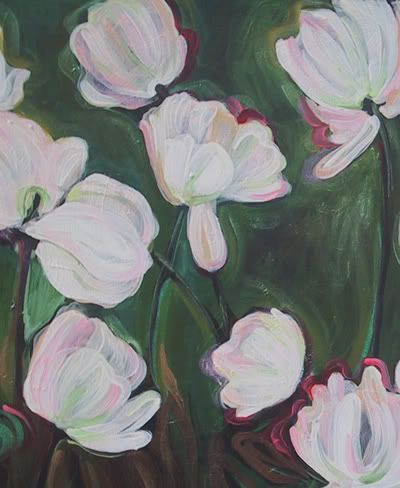 pink tulip painting detail, and below, the tulips in Highland Park.