so, i still have not bought my own
zoozii long&lean kalera press.
yes, still mooching off one of the other nice bead ladies at morefire.
maybe i am hoping for a bit of holiday magic?
never mind gold under the x-mas tree - this year i'd like some brass, thankyou.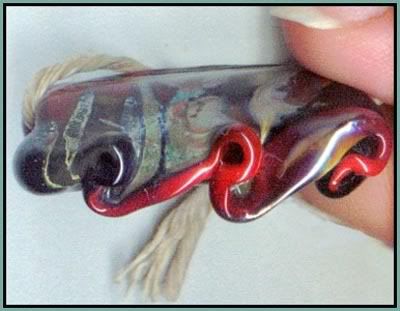 'plasma' (front & side views) - opaque red, copper green, silver foil & raku
this color combination is my current favorite -
i call it gauguin, it reminds me off all his tahitian beauties and their mangos.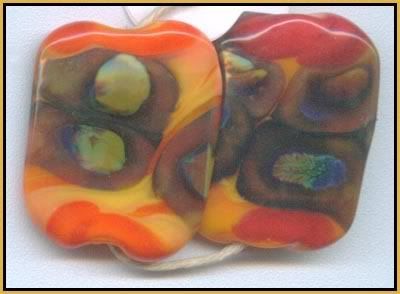 'gauguin earrings' - orange delight, carrot red & raku
'ocher landscape' - ocher, dark ivory, transparent topaz & raku