Progress has been slow the past few days.
It was a fun filled weekend and we threw a nice big dinner party for friends in from Los Angeles.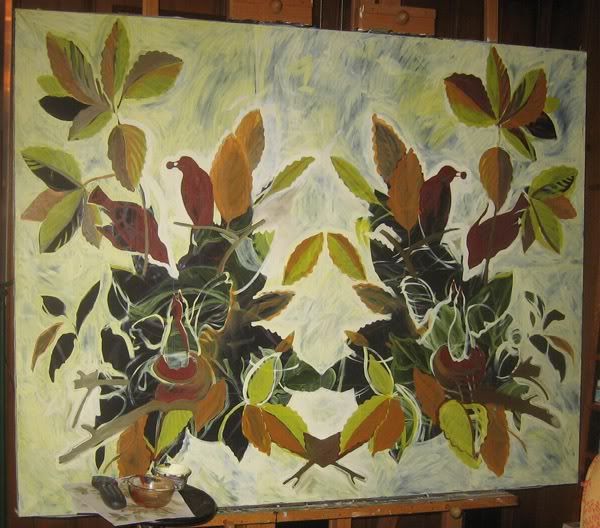 As you can see I did get a lot of deep yellow ocher onto the canvas and today's plans are to add some rich, earthy greens. Most of the black ground should be gone by the time I take some snapshots tomorrow morning.
If you look closely at my little work table on the right, in front of the painting, you can see one of my dirty little secrets. Yes, that's the tv remote. I listen to the television while I am painting. It's not very artsy intellectual and high brow of me. And what's even worse? It's usually not some PBS educational nature show, but odds are I am tuning in to some old episode of NCIS. I know, you're shocked.