Some glass color combos are classics -
Raku and Black - it's the peanut butter and jelly of the lampmaking world.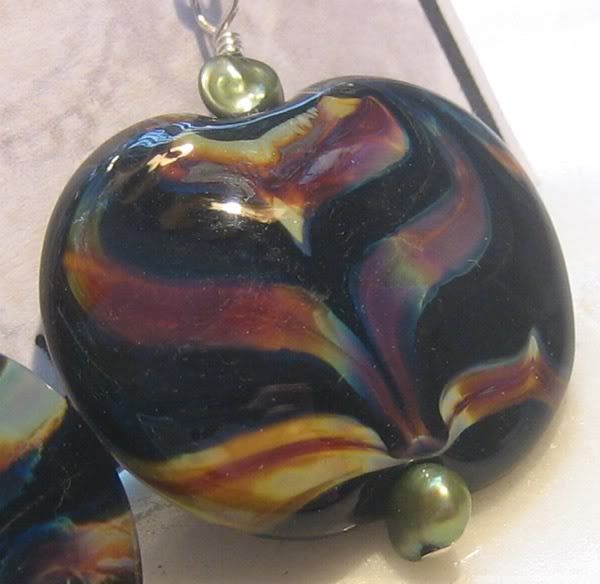 In case you're a flameworker and you don't know the secret of Raku. The way to get the best, most vivid colors from your Raku decorations is to 'chill' it. And by that, I mean, touch it with a cold metal when you're done shaping the bead, the colors just bloom. Brass works exceptionally well.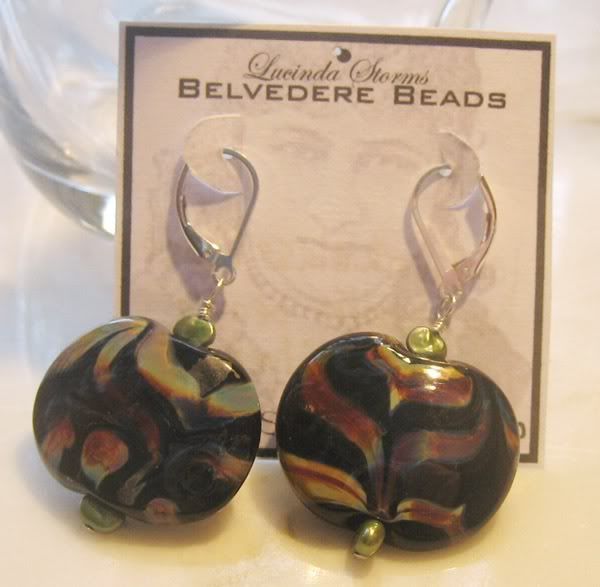 Earrings with raked Raku and black glass. These are a pair of hand-pressed lentil beads, wee little green freshwater pearls and sterling silver findings.
They're available in my Belvedere etsy shop.