I have not abandoned my big painting - some days I just sit and stare at it. Wondering what to do next.
Yesterday I painted for several hours. Adding a few more layers of translucent paint and straightening out a few of the asymmetrical problems.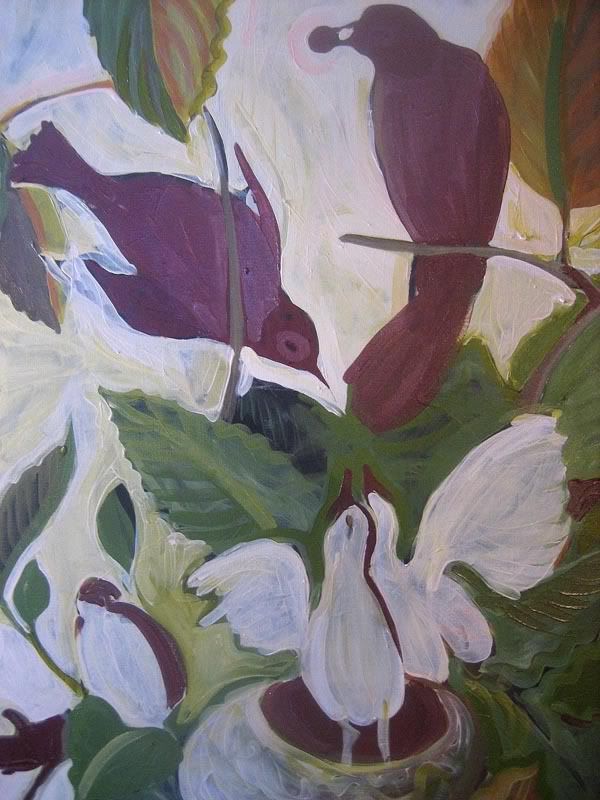 The birds are coming along nicely.
A picture of it on the easel, which should give you some idea of scale.