i love making these bad boys, they are absolutely my favorite bead thing to whip-up.
i use up all my stray beads from sets, experiments and other wonky weirdos.
they're also good for recycling bits of junk jewelry. this one has a banged up virgin mary medal hanging from the bottom.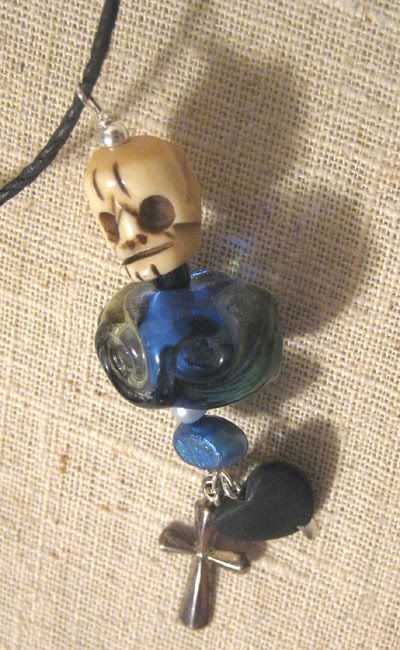 and this one a wee sterling cross and a tumbled onyx heart.
i sell these 'mexican voodoo' pendants for the ridiculously cheap price of $13. that way i can make lots and lots of them and not be buried up to my armpits in them. they always get a lot of comments, not all of them complimentary. when going for the full effect i wear a trio of my favorite ones to parties.
where did the name come from? mexican radio by wall of voodoo.