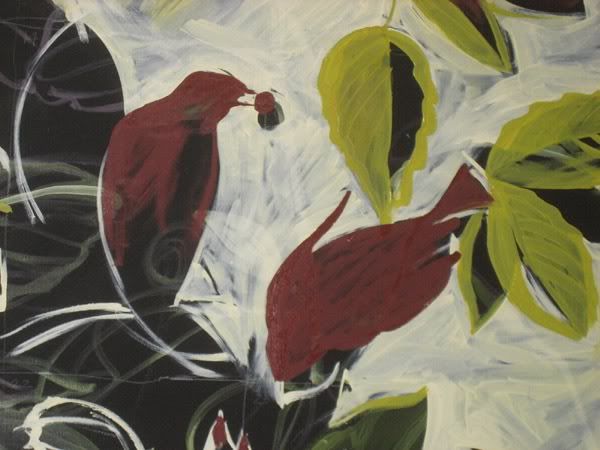 Working details from American Robin - after Audubon.
When you work a painting this large the whole house begins to smell wonderfully of of linseed oil and oil paint. It's a very comforting smell, like fresh baked bread. Ok, well maybe for me it's as nice smelling as fresh baked goods. Not everyone likes the odor of paint - but for me it's a very happy scent and my family seems to like it too.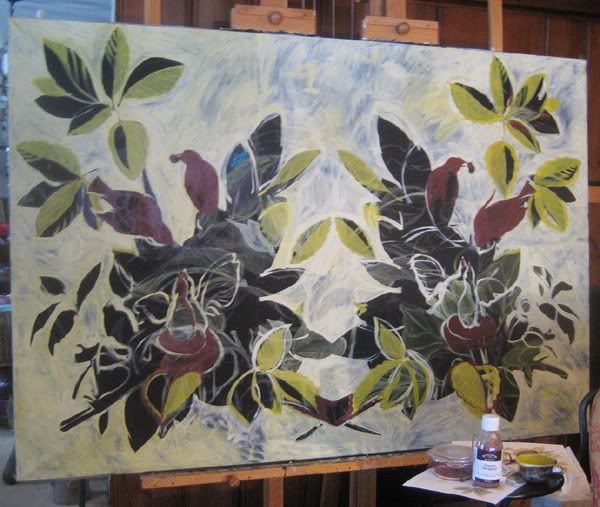 Laying in a base color on some of the leaves. Yes, I did work on the robins but only a wee bit.