Yes, the big oil still gets worked on almost everyday.
At this point, as layers and layers of detail are being added, the going gets a bit slow.
I am adding lots of paint but it just doesn't look that different at the end of each day.
The past few days I have merrily been adding veins to the leaves.
Not mush to get excited about - but I thought you might like an update.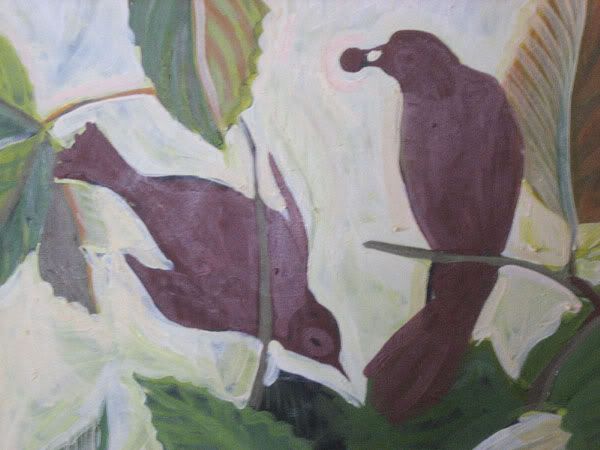 Tonight - more veins and maybe a little farting around with the nests.