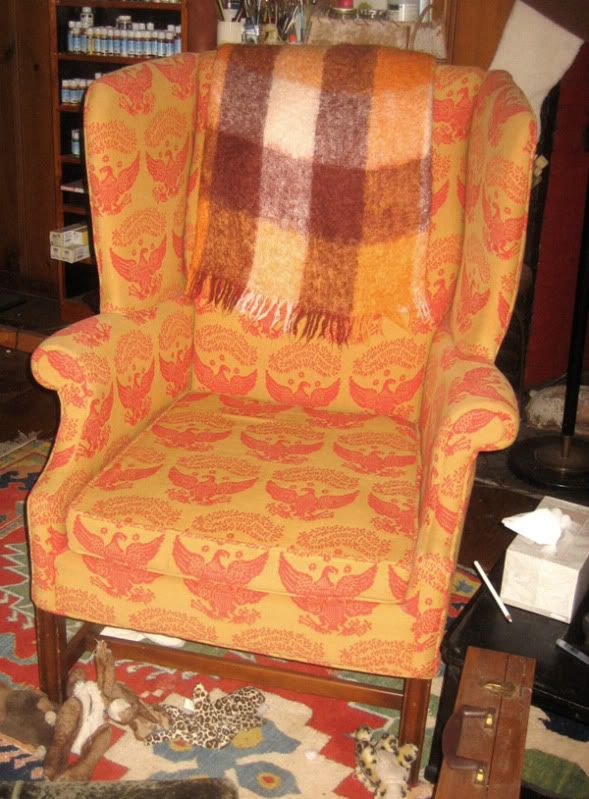 My studio chair - an estate sale find of the highest order. Mint condition, excellent quality and way weird.
It's a lovely 1970's era, probably 1976, vintage tapestry fabric emblazoned with American Eagles and one of our national mottos -
E Pluribus Unum
.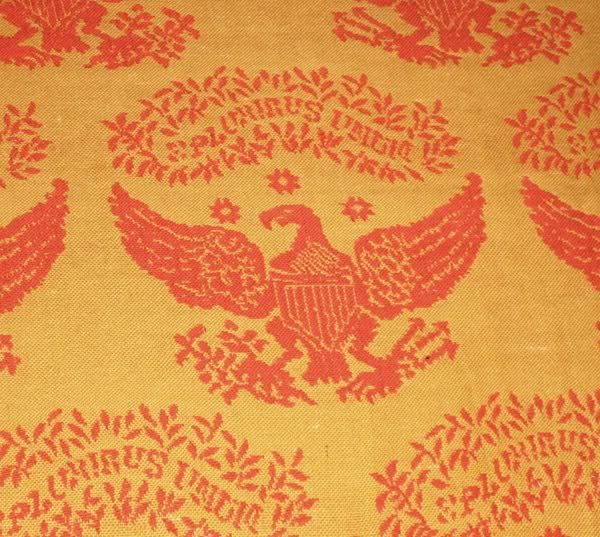 It's marvelously cozy - the wings sort of wrap around you and keep out the cold. Or maybe it's just the overly decorative patriotism giving me a warm and fuzzy feeling.