I love to make murrini.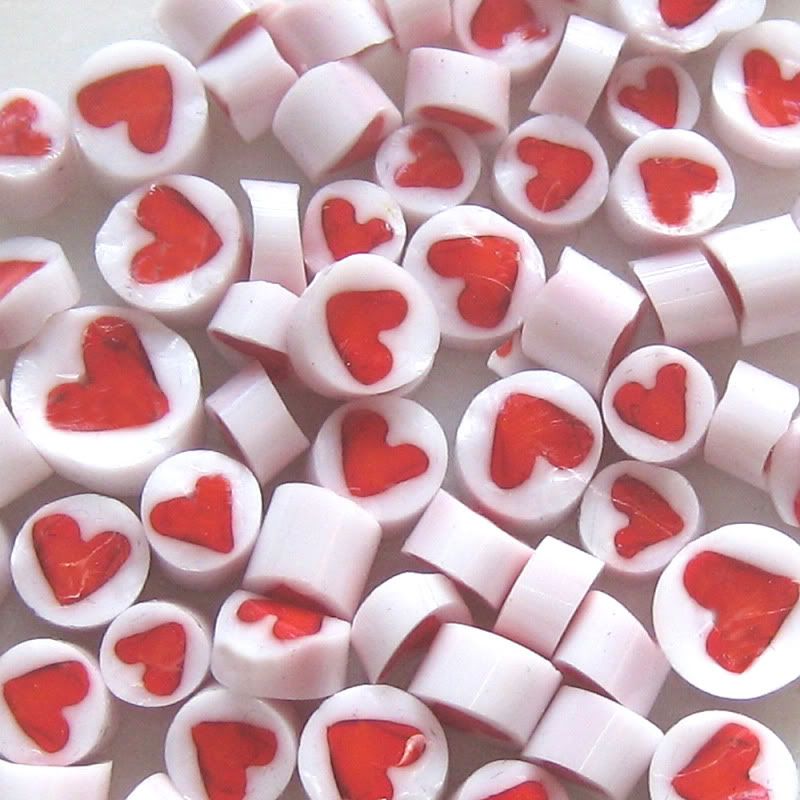 My murrini production way outstrips my personal use, it's kinda dumb.
I don't really use these little chips of glass in my beads very often but I pull the canes all the time. I just adore making them.
This means there is always lots of left over murrini casserole in my refrigerator.
So, this morning I photographed and bagged a bunch of them up. They are for sale, in small lots, in my Belvedere shop on Etsy. Come on, some sellers have lots of 50 of the same chips up? What would anyone do with 50 of the same murrini? Yawn.