A snapshot of yesterday's progress on the new, large oil painting.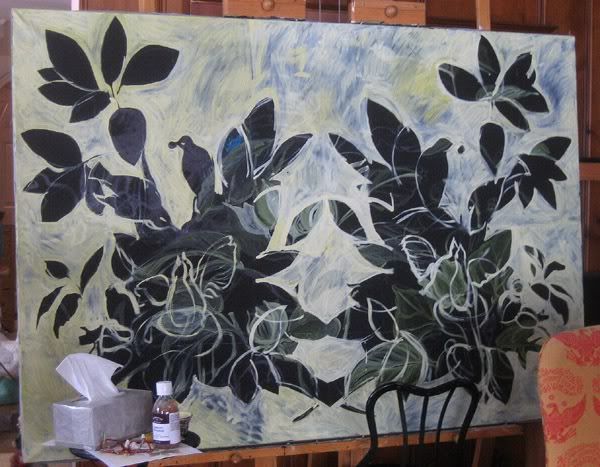 All the background is finally blocked in.
Now, do I go straight for the robins or start working on the leaves? The birds are the juiciest bits, so I better save those for later - when I start getting bored with the whole mess.