i made the beads for this necklace & earring set months ago and then agonized over the construction.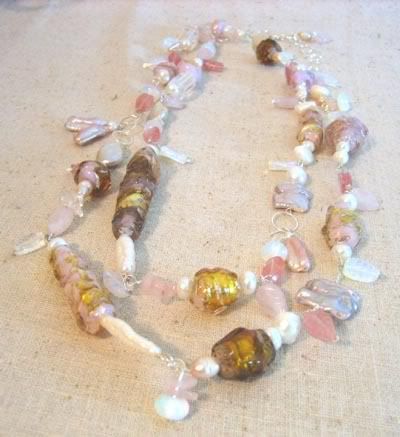 i really am almost a complete novice at wire work. other than stringing beads on headpins for earrings and pendants i have no idea what i am doing.
the flameworked beads are silver leaf encased in transparent pink over a core of cim's rose quartz and gelly's sty pinks. the beads were repeatedly heated and faceted with the flat side of a cheese spreader.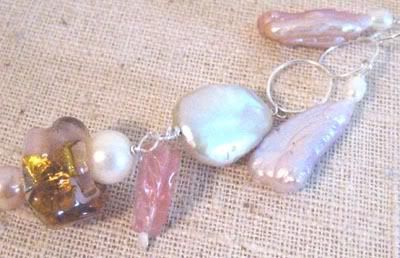 all the wire work and findings are sterling silver.
there are lots of different stones and gems mixed into the necklace.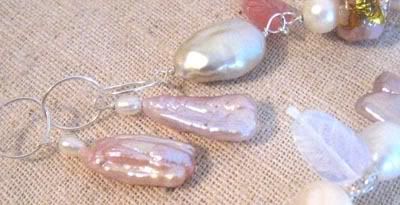 pink and white freshwater pearls...
carved leaves in moonstone & rose quartz...
rose quartz, moonstone and opal round beads...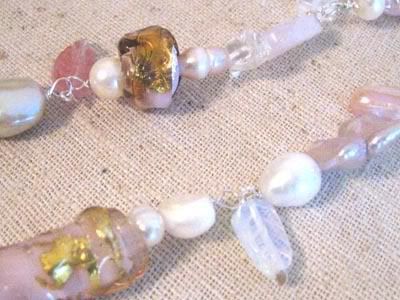 and my favorite rock crystal chunks.
there are also earrings to match.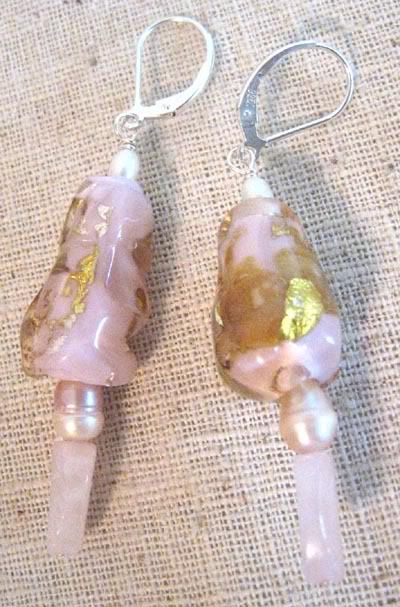 the view from the car on the way to alfred university. my daughter started her freshman year last week and her art classes this morning.
that's me in the rearview mirror. i like all the mysterious portraits people post on themselves in their blogs - so i here's my foray into oblique self portraiture.
a rainbow appeared on the drive home - no doubt a good omen.