We are having a miserable cold, rainy June. Just about every pitiful day I need a sweater, socks and an umbrella. I want my summer, now please.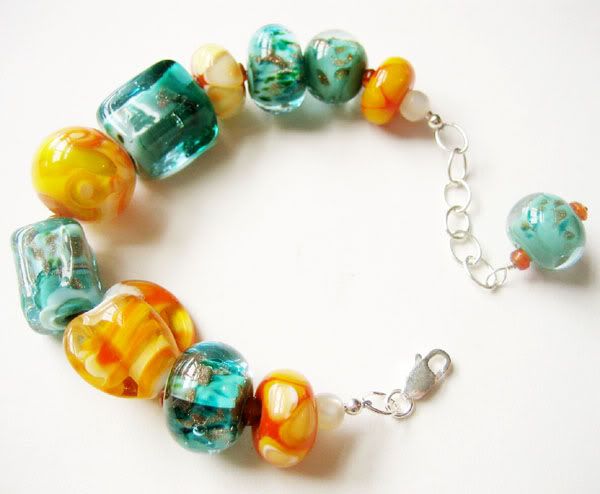 Yesterday, in an attempt to conjure up some hot weather juju, I put together a splashy summer bracelet. It was inspired by marigolds and ice cubes.
It was raining and miserable for the last night of the
Rochester International Jazz Festival
. I slogged thru downtown to see Colombian songstress Marta Gomez. Hearing her was like summer had finally arrived.
The entire audience was transfixed.