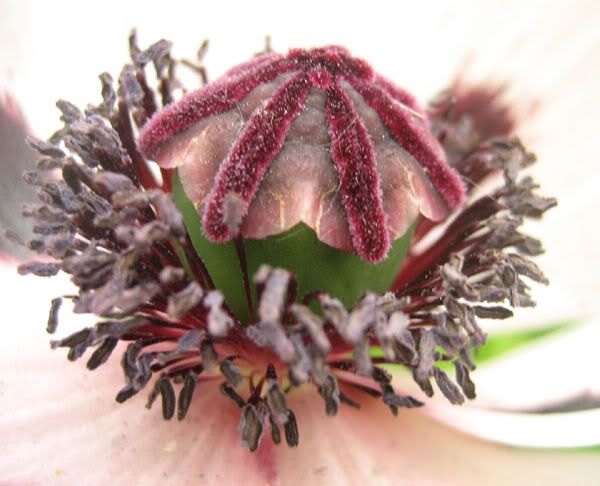 White poppy by my front door.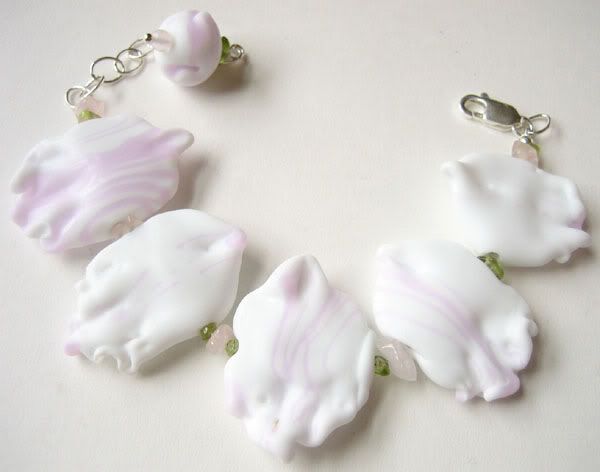 White petal bracelet - glass, rose quartz, peridot and sterling silver.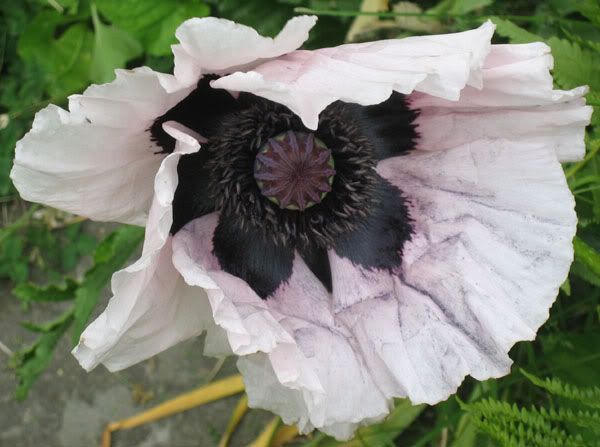 It rained all day today and my poppies shattered, so this year's poppy season comes to an end.
The glass is white with threads of cim's Gelly's Sty pink. I ever so briefly etched them for a more petalicious look and feel.