Like I promised, here come the finished necklaces.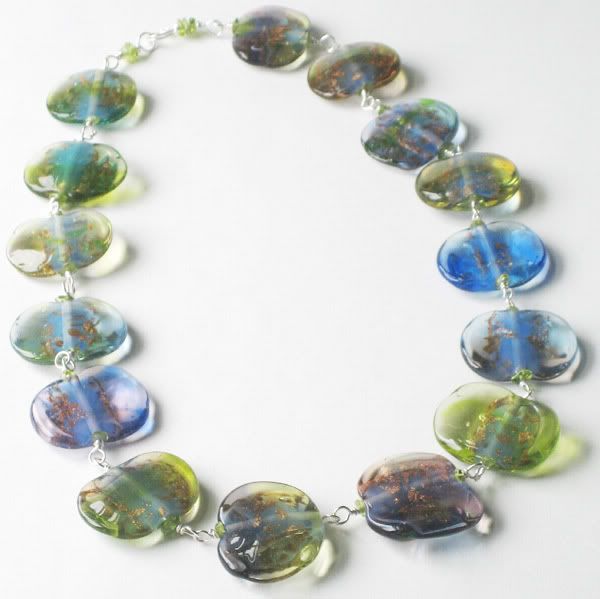 'Protozoa' - glass beads, sterling silver wire and peridot chips.
Little Miss June is being a real sneaky little bitch. She is very busy pretending to be old lady October. If you come to see me be sure and bring a sweater.