I had a nice long session with the torch yesterday - and did try making glass beads shaped like flower petals. You might remember that I sketched out some glass petals a couple of posts ago when I was talking about milk glass beads. First I made six white peony petals, with veins of pale pink, enough for a bracelet.
Then it was time for a little vamping - I improvised a poppy petal.
I really like this gaudy little bead.
I have a little bit of flame time available tomorrow night and will work on torching a small set of these. The base is glass is special red that was wrapped with threads of carrot red, a blotch of black and raku was added.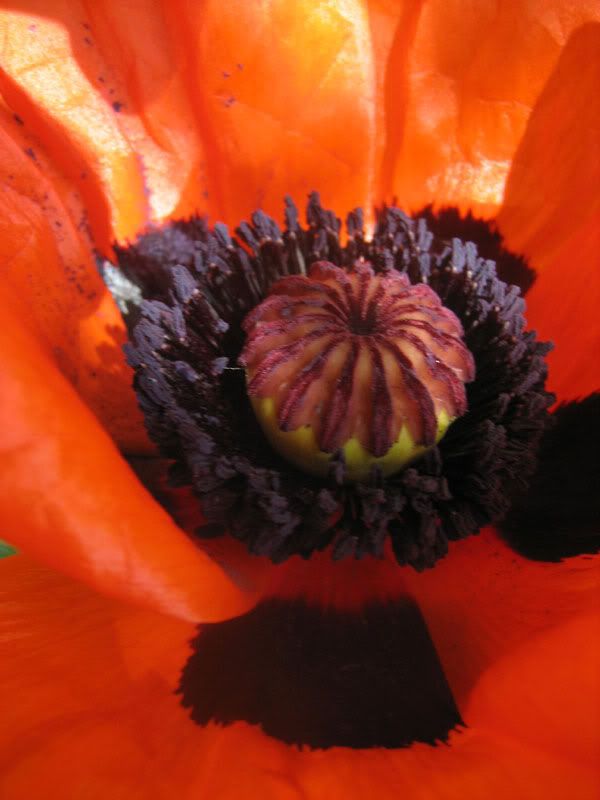 Today was devoted to making bracelets - lots of new jewelry to show here tomorrow. I am really getting excited about my trunk show at the Memorial Art Gallery. The last bits of stringing and making chain is going very well, everything should be ready to deliver the beginning of next week.