Ferns from my Jurassic lawn.
We have hundreds of these four foot tall ferns ringing our shady house.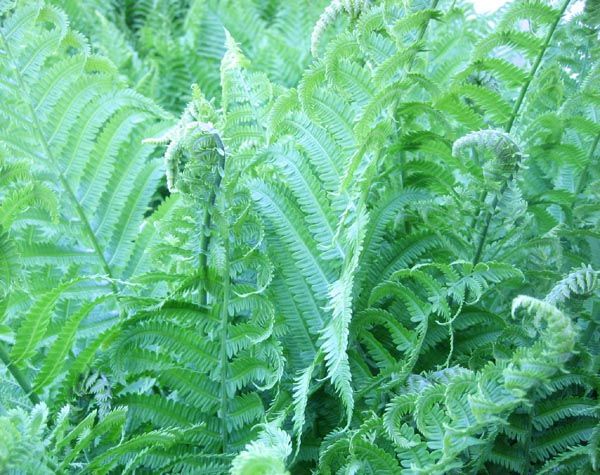 a smaller set of beads for a necklace.
The little bird bead is Double Helix 'pandora' under clear.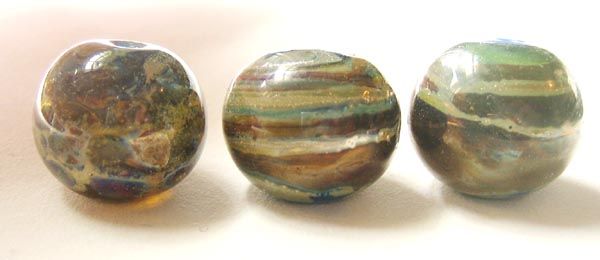 These three beads have a base of periwinkle that was covered in silver foil, wrapped with treads of Double Helix 'psyche' and then reduced.
The heart focal.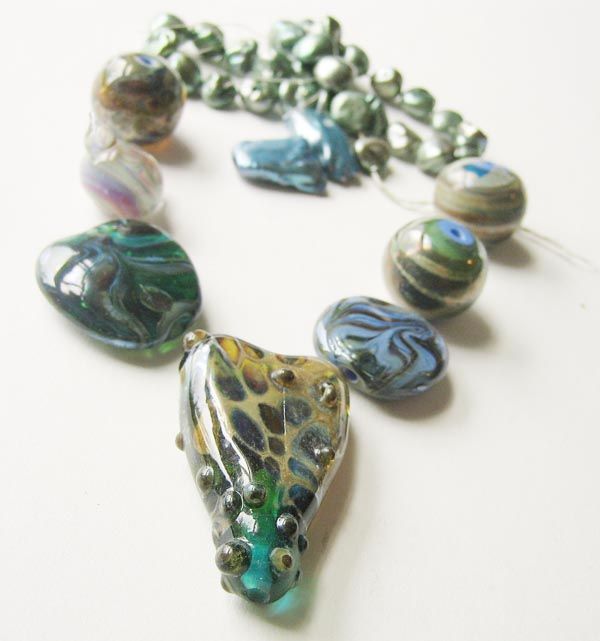 All arranged, with freshwater pearls, ready to be wired together.
I am a bit pouty today - my time with the torch was canceled. Now I have to wait 'til Thursday night. I have so much I need to get done before my trunk show. Sometimes I really, really envy those who have a set up in their homes.