50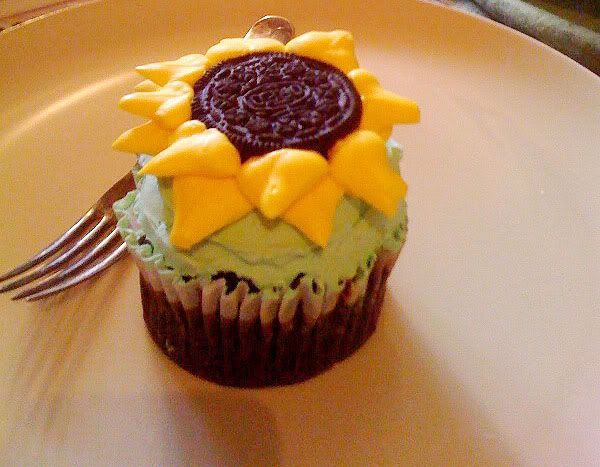 Friends brought me the most perfect birthday cupcake, of course it's chocolate.
It was a very quiet day, most of it spent messing with my latest bead sketchbook, a marker and my trusty archival glue stick. Figuring out where I am headed next in lampworking land.
This is where I may be headed with my bird paintings - symmetrical, repetitive patterning, yet still very painterly. I took obe of my recent painted paper sketches and redoubled it up in photoshop to see what a painting might look like. I think I am liking the results.