This is my second attempt at a milk glass inspired bead.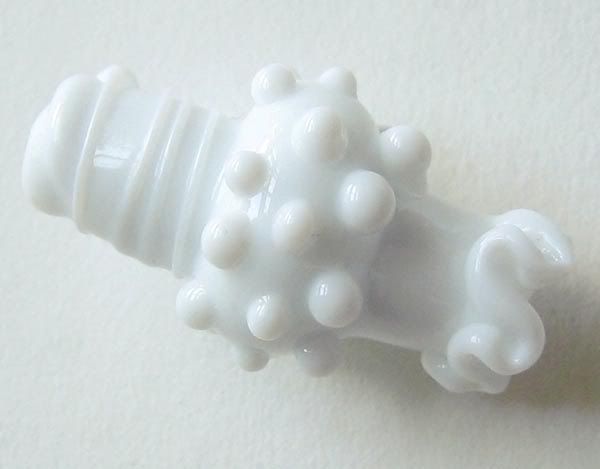 It's about an inch and a half long and made from plain, old, white glass. The first one I tried to make was out of anice white glass. It was impossible to work with, snapping and popping all over the place, I never even finished the bead. There are things to like about this bead, but I seriously need to work on the even, and equal, placement of my dots if I am going to try and simulate hob nails.
Perhaps, I would rather make a pile of white glass petals that look like they are made of milk glass.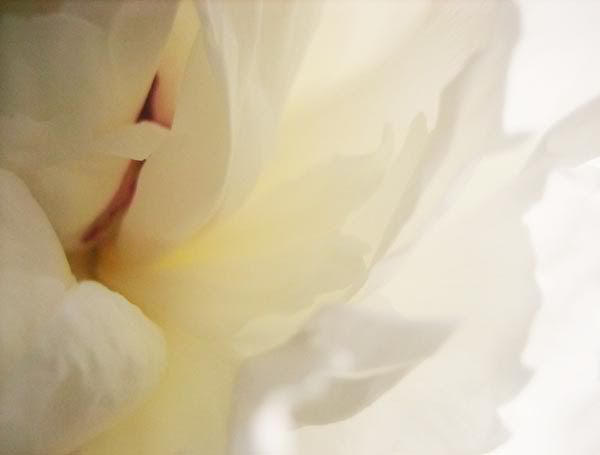 white peony
I really like the idea of a necklace of glass petals.