I did finish the 'Dandelion Chain' necklace in time to wear it to the 'Garden Art' opening last Friday night at More Fire Glass.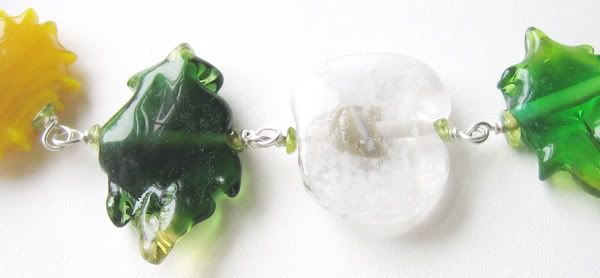 I ended up using only one of the glass dandelion puffball beads.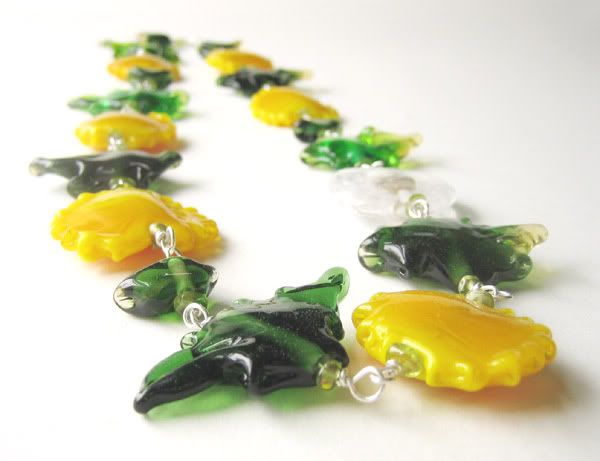 It was much lighter and easier to wear than I expected. I was afraid with all that glass it would be like wearing rocks around your neck.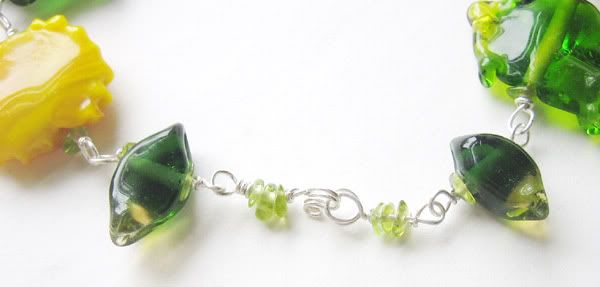 The wire work is all sterling silver and the little stones at the end of each bead are peridot.
One more down on the way to being ready for my trunk show.