Last night, at the Rochester International Jazz Festival, we saw Dwayne Dopsie - which was spectacular. His washboard player was mindboggling.
I know it's sideways, I didn't shoot the video. Amazing, eh?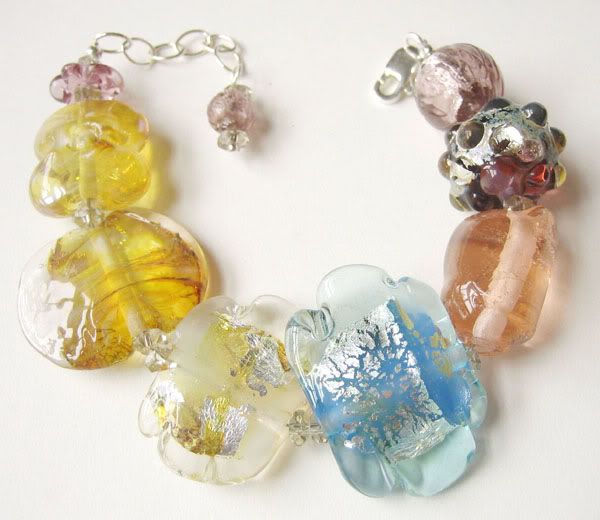 Siver Babies bracelet.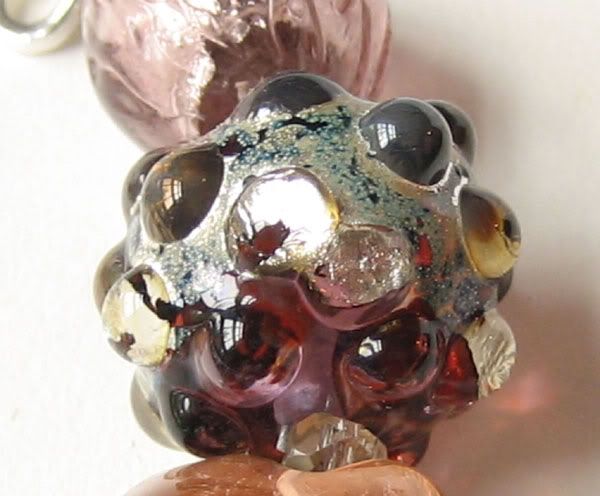 All transparent glasses with encased silver foil.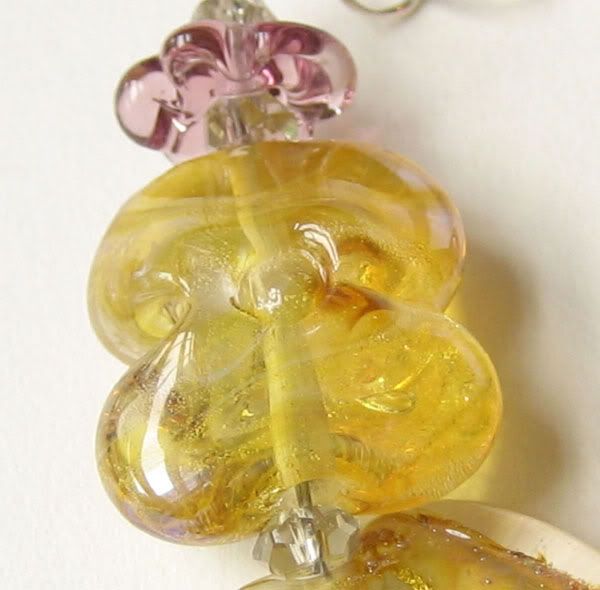 I never get tired of messing around with silver foil.
The blue bead is a riff on every cloud having a silver lining.