The giant wild pink clover is blooming.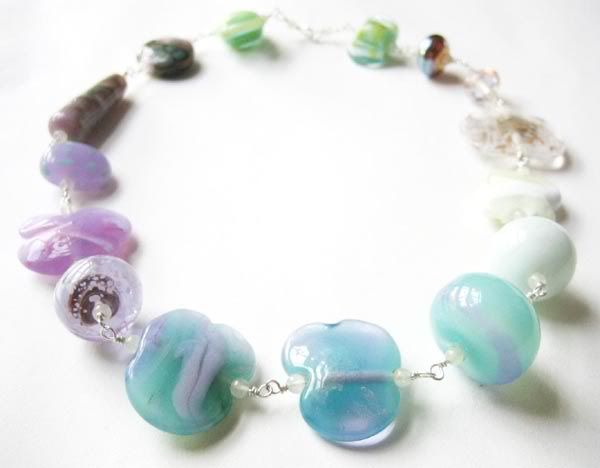 Waterbabies necklace.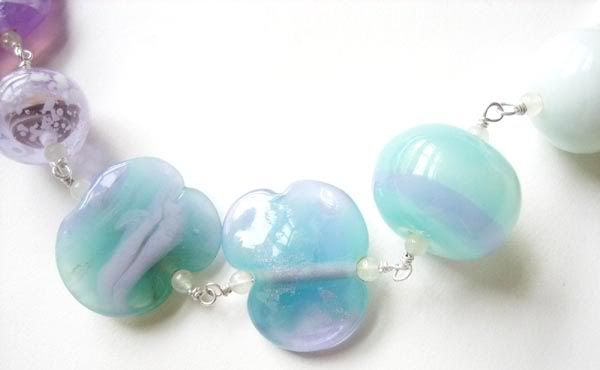 Lots of
Cims
glass in this one - Heffalump, Gelly's Sty, Larkspur, Rose Quartz and Kryptonite.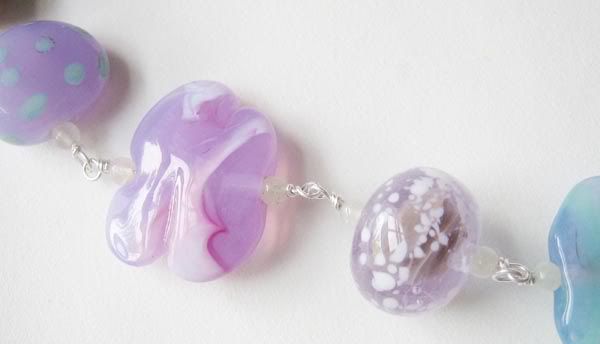 If you're a glass bead maker and you're not using
Cims
- you neeeed to get some. It's wonderful stuff. I buy mine from
Moretti and More
, they're great because they will sell you single rods of Cims colors - which means you can try out a lot of new spectacular colors with out busting your wallet.
The metallic luster bead is Double Helix Aurea over Cim's Rose Quartz.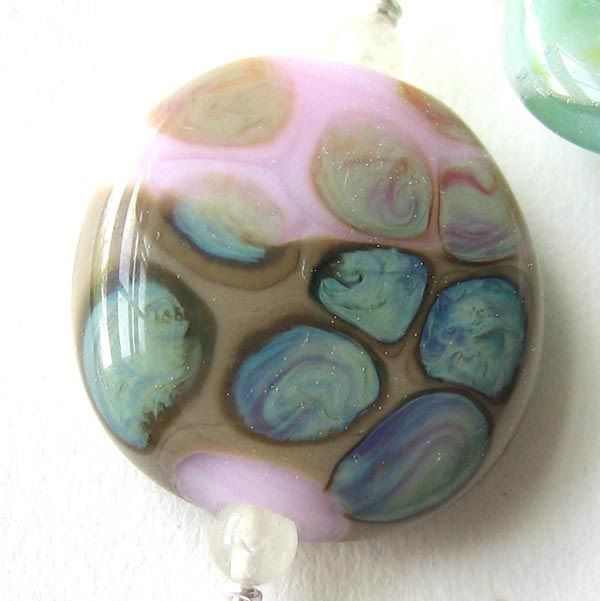 The polka dots on this one are Double Helix Pandora on Gelly's Sty and some tan colored glass, probably Canyon deChelly.
The big round ones are hollow. The wire work on this necklace is all sterling silver and the little translucent white end cap beads are rock crystal.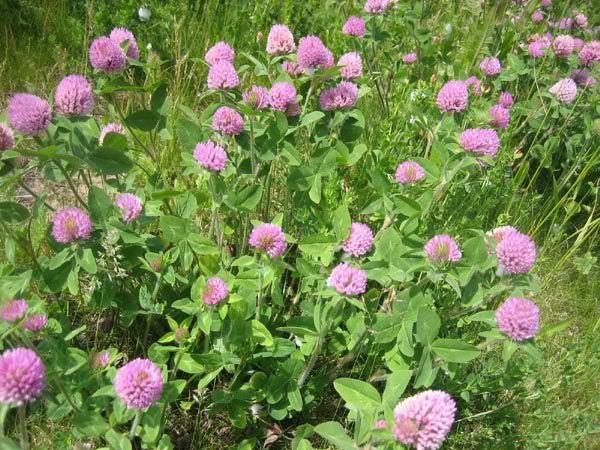 The clover was full of what looked like globs of foamy spit - grasshopper egg nests clusters.