i adore halloween.
costumes, evil merriment, death and tiny chocolate bars.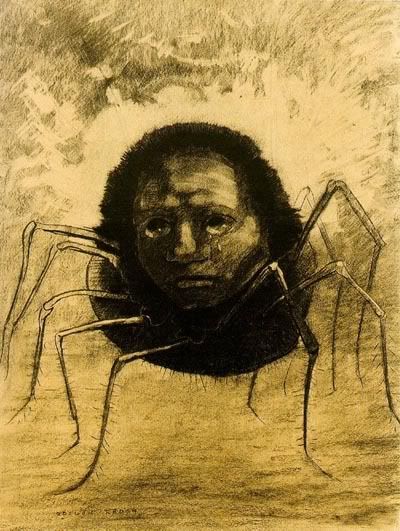 odilion redon - the crying spider (1881 charcoal on paper)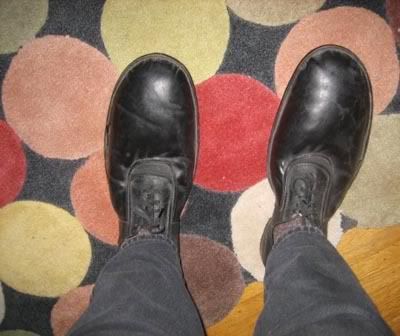 one of the all time greatest estate sale finds - my clown shoes.
five years ago i nearly peed my pants when i unearthed them in the back of a dusty suburban closet at the home of a recently deceased clown. they are not some lame costume shop shoes, these are the real thing. hand constructed by a shoemaker around/over a pair of men's black leather dress shoes. they fit me perfectly - physically and sometimes mentally.