about a week and a half ago i made a set of
autumn colored beads
and displayed them at the bead bazaar - where they were admired but not purchased.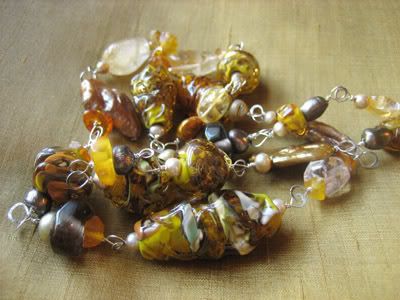 so, i brought them back to my studio and began fooling around with them - working towards a luxurious fall necklace.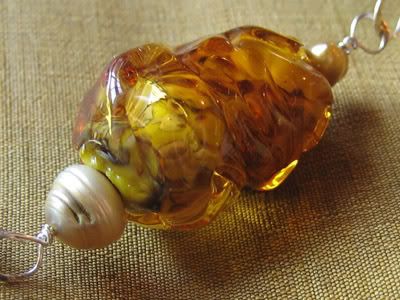 i mixed the nine matching beads up with some citrines, amber chunks, freshwater pearls, smokey topaz and lots of sterling.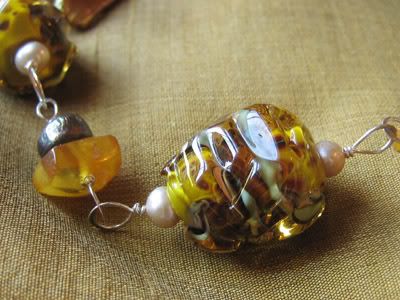 it's a nice length, long enough to slip over your head with some room to spare. i really like the continuous loop thing in a necklace - who likes fumbling with a clasp?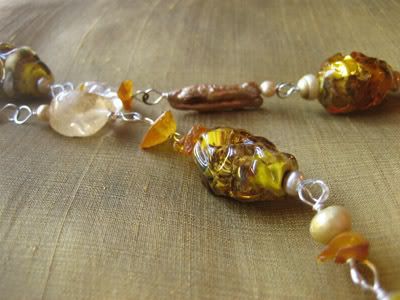 i hammered all the links for a more rustic look. the dogs and my husband were not too pleased with the late night ping, ping, ping of my little planishing hammer...
to keep it, or not to keep it?
big sigh.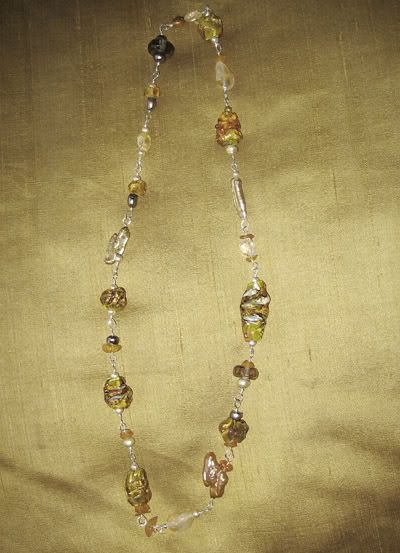 is there no way to take a good picture of a long necklace?