i've been knitting stupid hats again.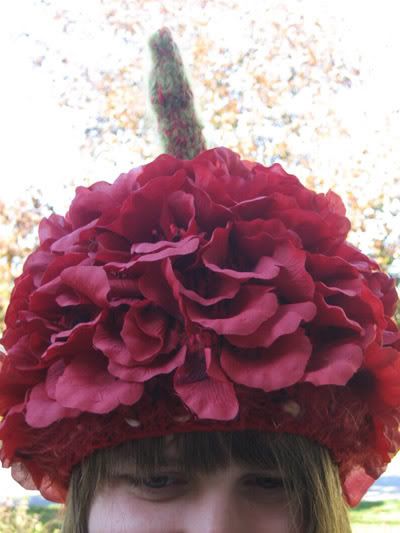 now that i have sold a few of them - there is no stopping me.
i thrifted a bag of silk rose petals. all i did was cut a small hole in each one and then knit them right into the body of the hat the same as you would with big sequins.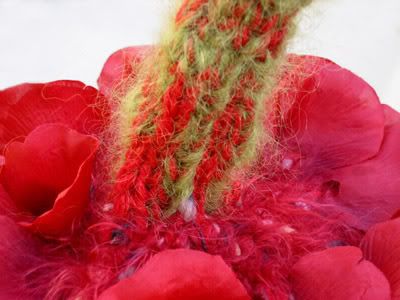 i cast on at the bottom (60 sts on a set of size 1o double pointed needles) and knit up to the stem.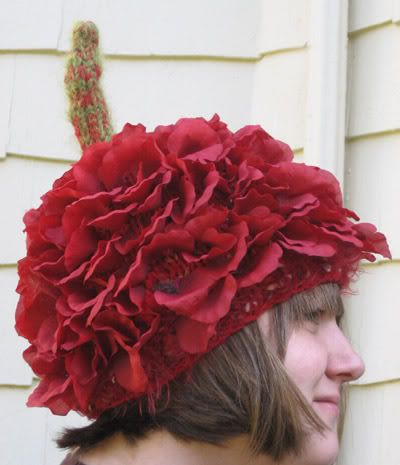 the hardest part was getting m. to model it for the pictures.
"mom, you've lost your mind."