the raku mania that swept the bead world missed me. i hadn't even started flameworking when the fad was really rolling.
but i am all about raku glass now.
these little birds and the spacer beads were made with raku (iris orange) rods. i mistakenly ordered a 1/4lb of 96 coe rods - i use moretti which would be incompatible. so i tried making a few beads that are pure raku.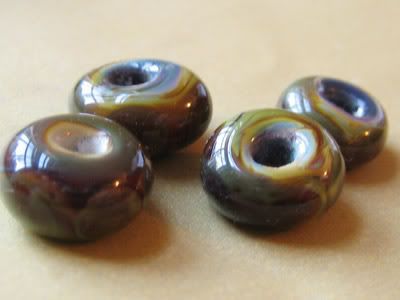 the pictures do not do them justice, they have an eerie swampy glow.