a new set of nine matching nugget beads - one of my favorite styles to make done in fall colors.
they have a core of ocher glass that has been rolled in fine raku frit, some twisties and homemade murrini were added and finally they were heavily encased with light topaz and straw yellow transparent glass.
after they have been encased i use a flat cheese knife to facet them. by gently heating and shaping and heating and shaping over and over again the whole bead becomes covered in light catching planes of golden honey colored glass.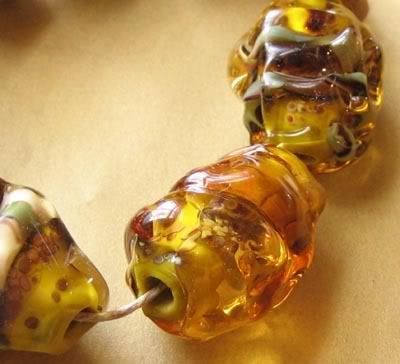 you should see how these sparkle.
yes, i will be taking them to the bead bazaar on friday night at more fire.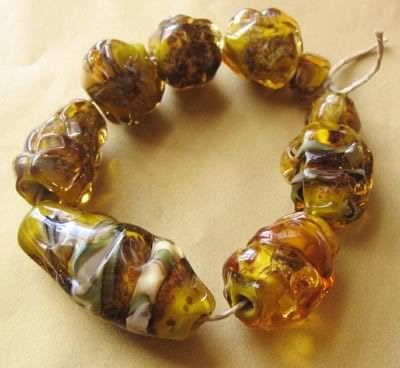 autumn leaves sung by edith piaf