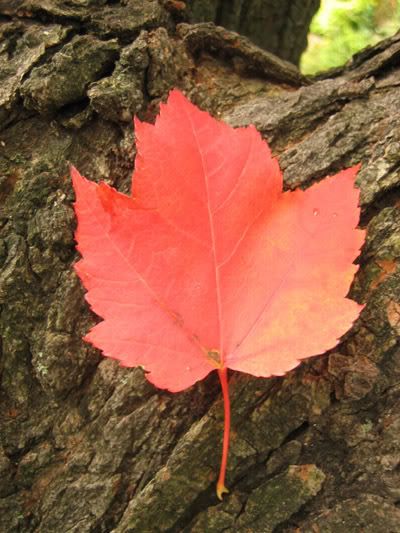 by the time you read this all these leaves will be on the ground.
a blustery cold front blew in early this evening and wiped the leaves off the trees. winter is creeping nearer and nearer - i loathe the cold.
the evening breeze caress the trees tenderly.
nat king cole
-
tenderly
(1957)
i had a few minutes to torch today and played with my new blowpipe. it was my first attempt to make shards. it's going to take some practice to make everything even and round - but it did work and i made some shards.