i am considering using one of these images, of the hydrangeas along my driveway, for an oil pastel drawing.
i love the yellow leaves with the dark green and the fading pinks.
probably, i will choose this last one. i like the central burst of brown branches.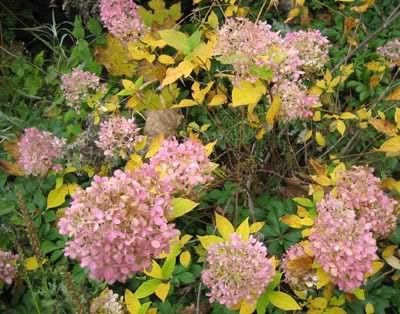 not much artsy going on here. all day we sorted boxes of stuff left over from my studio move and worked to clear the dining room in preparation for a big dinner party on election night. we will either be crying in our beer or the champagne will be flowing as we eat our apple pie.
i have listed a couple of my odd hats on etsy. i dare you.