today was a nasty autumn tuesday with a wickedly cold and wet icy wind and clouds that were dark and heavy - an unpleasant but yet weirdly beautiful day.
it's starting to look like halloween.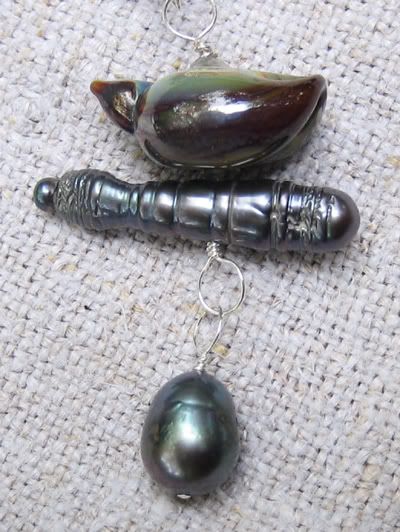 a new necklace.
a little iridescent black bird perched on a pearl branch with a dangling greenish black egg. i made a simple sterling chain of oil slick colored baroque pearls for the pendant - it's long enough to slip easily over your head.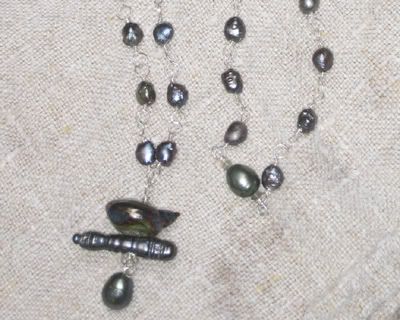 i almost kept it, but took it to the museum's gift shop instead. i need some $$$ to buy a big bag of those insidious tiny trick-or-treat candy bars.
it's late and the wind is whipping and making the window panes rattle. i can see the last of the wet leaves waving around wildly on branches that are backlit by the street lights. it's very low budget horror movie weather tonight.
wrought iron ferns in the back yard.