new beads & a new bracelet.
generally i don't like making beads with presses. don't get me wrong i have nothing against presses - i just don't enjoy using them. but for every silly self-imposed rule, i will always make an exception.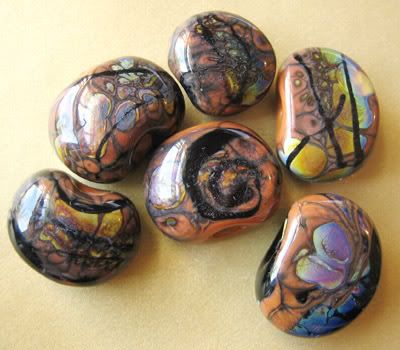 6 fava bean sized beads made with a pair of stainless steel ice tongs.
i found the tongs in the kitchen drawer of an estate sale and instantly thought "bead tool." after pressing the beads i re-heated them and let them slump a little to one side so they would have a nice beany shape.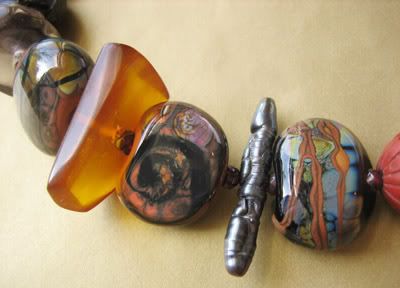 the glass is a combination of raku frit on a base of red tile roof light with little trails of black added - a few are raku on a black base with scribbles of red tile roof. thankyou nancy (the queen of scribbles) for showing me this technique.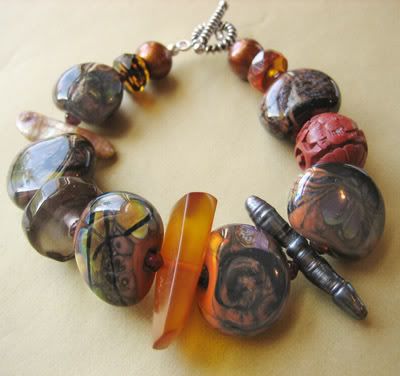 the bean bracelet finished - the 6 glass beans, with topaz, freshwater pearls, faceted garnet seed beads, a big chunk of amber, one antique carved cinnabar bead and a sterling silver toggle.
yes, this is definitely an autumn bracelet. our leaves are peaking and the nights are very chilly. you can be sure fall is winding down when the dogs try to sneak under the covers with you.