call me trite, but i adore making heart beads.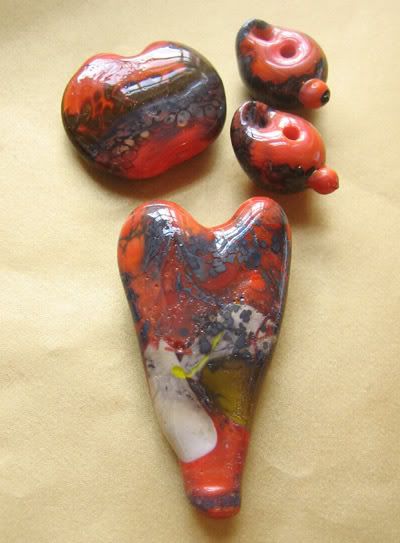 each of these elongated heart focals measures about 2" in length.
yes, they were a bitch to get off their mandrels.
these little 5 bead sets are for necklaces, the hearts will be big dangling pendants.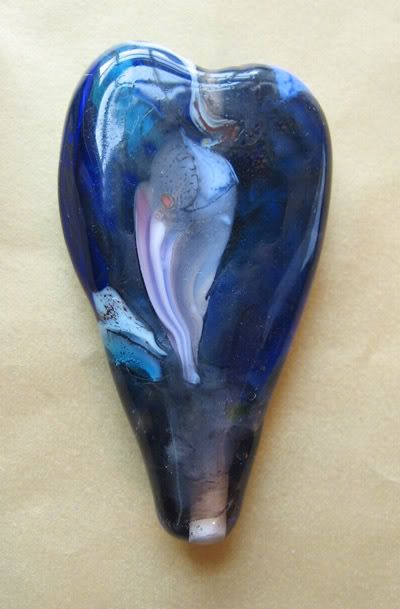 i am not a big fan of the color blue - but i had a bunch of little blue bits that i wanted to use up. i love that in the center of the pendant there is an end of a hand pulled twisted cane tucked into the glass.