the beginnings of another bird necklace.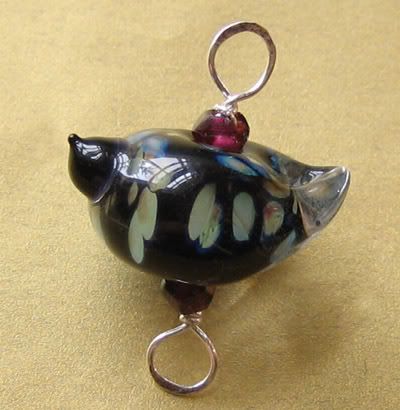 hammered sterling silver links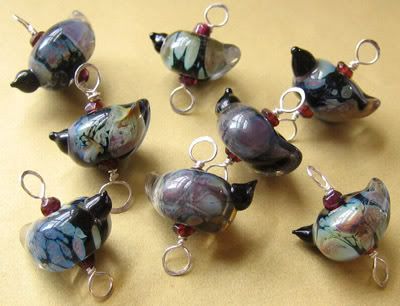 with flameworked birds of encased raku glass on black centers.
the little beads are garnets.
the holidays are coming - don't want to think about them yet?
well, i am - i have a lot of jewelry to make. this old gray elf has some serious hammering, stringing, torching & all around loot making to do before thanksgiving. my first show is the friday following turkey day.
oh no!
at this very second - i am looking across my jewelry table and out my bedroom window at this season's first snow flurries.