a stand of cold wet sumac.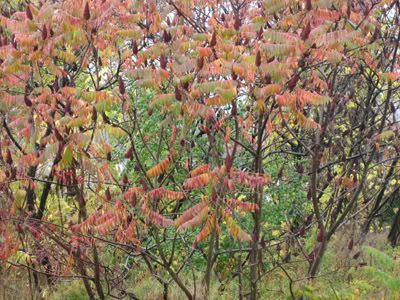 what could be more fun on a rainy saturday than going to a gem show?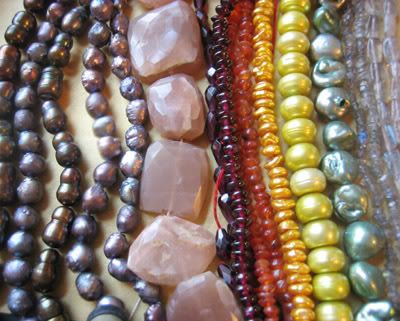 lots of nubby black freshwater pearls, some sort of weird brownish pink moonstones, garnets, carnelian, gold, pear green & forest green freshwater pearls and (of course) some labradorite.
there are some pressing projects in my life. my painting studio is almost up and running after a complete teardown and move. the easels are up and working, boxes are being unpacked. stuff is coming in and going out of what was essentially our unused living room. i actually had the oils out and underpainted a canvas yesterday. more on that opera later.
also, i have been working on a completely new etsy store. i really want etsy to be a viable venue for me and so far it's been a near bust. so, with lots of input from some successful sellers i have come up with a new concept for a shop, more on that later too.