take one skein of garage sale 1970's acrylic camouflage variegated yarn and add some beige italian mohair, army green slubby silk and tiny weenie plastic army men and you have the makings for another stupid hat.
a 25 cent bag of soldiers.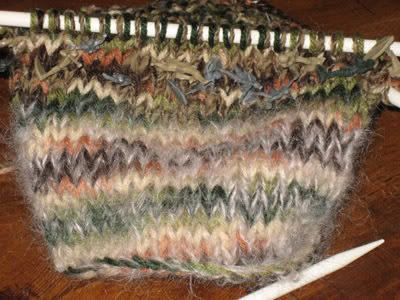 the hat so far. if you look closely up near the needles you can see the first two rows of soldiers.