this little ceramic bird came from an estate sale
- he nests on my desk.
i've been making more sculpey birds, like the
ones
from last summer, which ended up in this
bracelet
.
these have gold iridescent powder rubbed into them - they should work very well for the art bead scene
'ice storm'
challenge.
some tiny crows with gold rubbed into them.
everyone seems to be making little birds - look
here
at humblebeads and
here
at earthenwood beads.
ahh, zeitgeist.
and some sculpey faux boix.
and since they just happen to match, a gratuitous photograph of some chocolate cupcakes we made.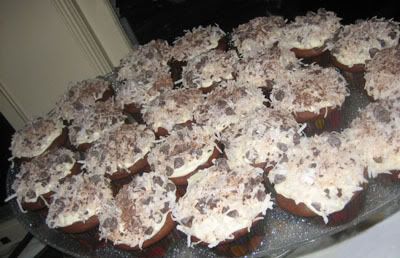 "

We don't see things as they are.
We see them as we are.

"
- anais nin