have you ever made something haphazardly and then were called on to make it again? and the problem is you can't really remember how you made it?
that's how it is with these nests. i sat there today trying to remember how i made one months ago...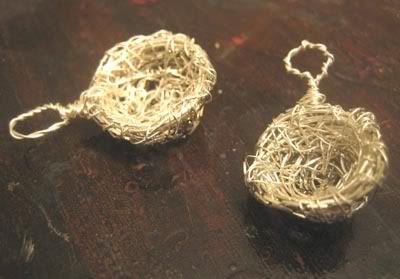 i know i used a couple thicknesses of sterling wire and a broken silver micro chainlink necklace picked up at a garage sale. i always buy anything sterling, usually these ugly little necklaces have broken clasps or a kink which makes them super cheap - and useful.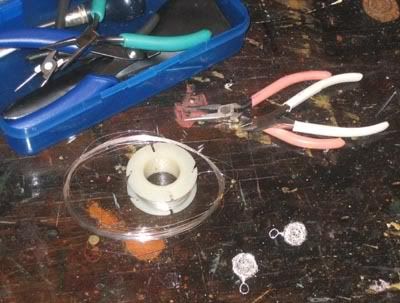 starting with the thicker wire i wrap it around the tip of my finger a few times and then roughly into the shape of the nest. then with a length of the superfine wire i start weaving the broken necklace chain into the mess. just like a bird.
it took the whole afternoon today to weave these two and each one is only about the size of a dime.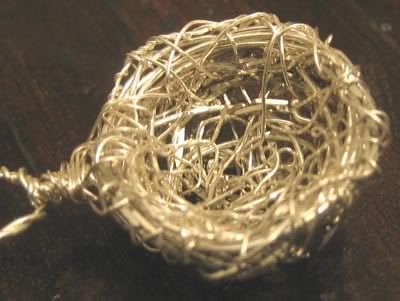 at the end i mixed up a bit of oil paint, with a lot of transparent glaze medium added in, and dabbed some inside the nests to give them a little bit of depth.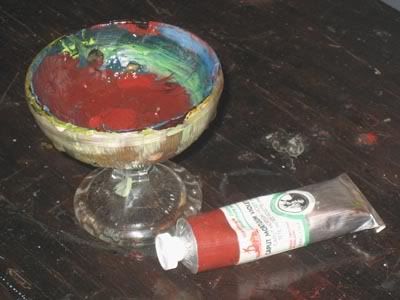 all they need now is to dry overnight and then i will wire some pearl 'eggs' into them.