a new bracelet.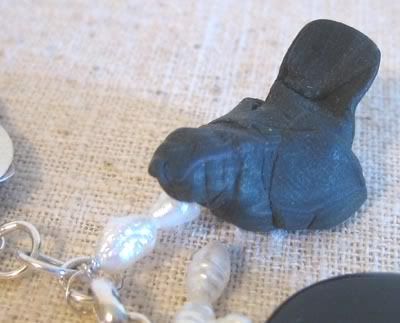 a flock of small black polymer clay crows from last summer,
mixed with my flameworked glass beads, bright white freshwater rice pearls, ebony & tumbled onyx,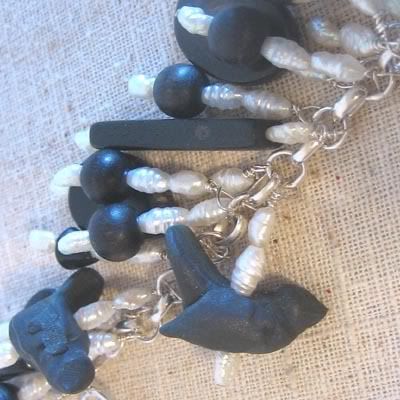 wired with sterling onto a sterling silver chain bracelet.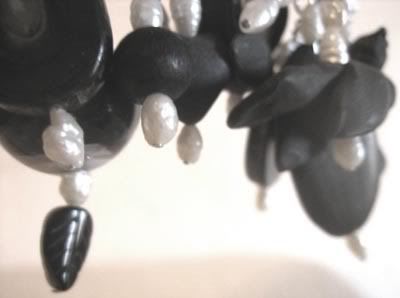 it makes a great sound on your wrist, a very quiet rustle of pearls and wood.
the photograph that was the inspiration for the bracelet.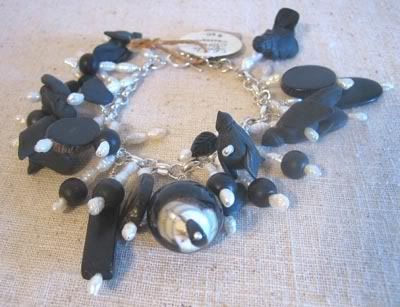 sorry that this photo is somewhat blurry - but the little birds were already at a show when i downloaded the photos.