i have such a thick head cold that when i snapped this pic of a freshly painted corner of my new studio i left the camera on macro - and didn't notice.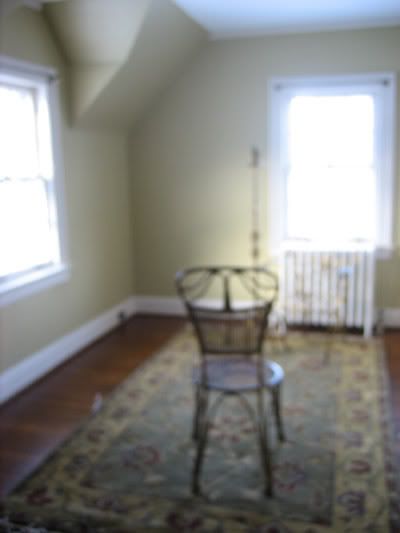 this pic stays because it is exactly how i feel - what is it about a cold that makes you so bleary?
come back later - like tomorrow - i have some lovely stuff to post.
such as, my favorite earrings ever.
and my first stab at free motion quilting.