the guild of funerary violinists
these earring are my favorites, ever.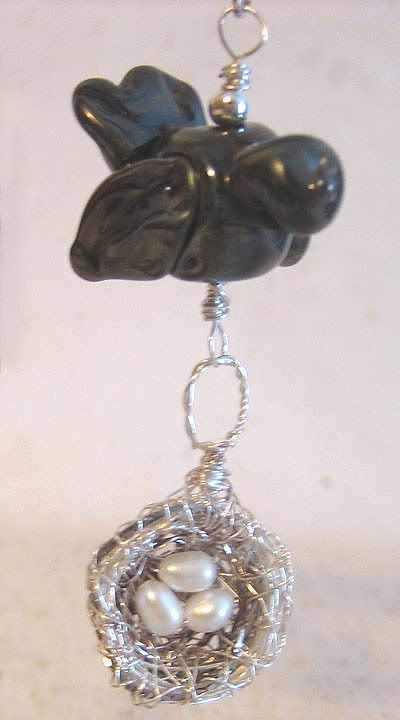 the crows are my flameworked glass beads made with dark silver plum glass.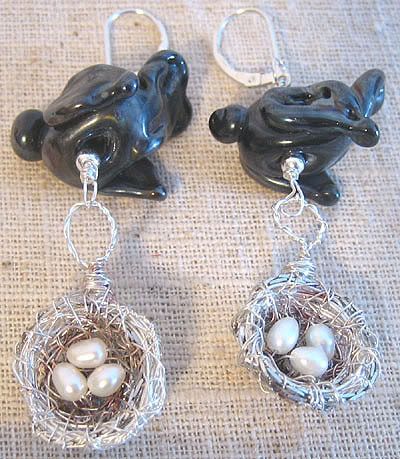 the handwoven sterling silver nests each hold 3 freshwater pearls.
below the front and back of the nests.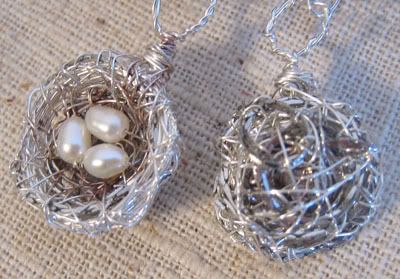 no, i am not keeping them, they are promised to someone.