more new earrings.
little polymer clay birds rubbed with gold powder then perched on black peacock stick pearl branches. the findings are all sterling silver.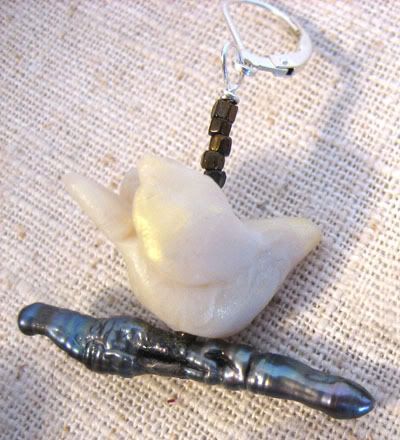 A kind word can warm three months of winter.
-japanese proverb.
i keep reminding myself that the magnolias in the park behind my house will bloom sooner or later.