a new bracelet.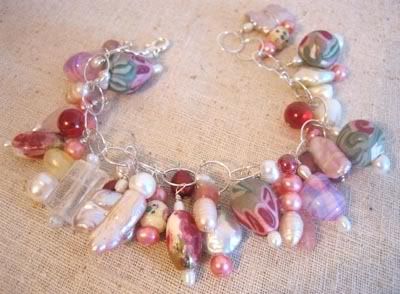 especially for the doc on her birthday.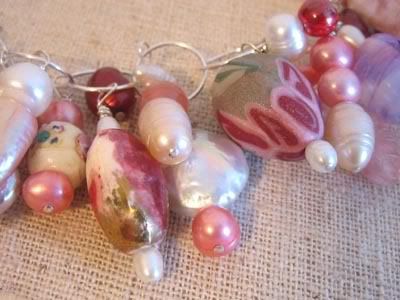 it features some sculpey strawberryish beads from last summer - made the day when i first tried sculpey with the birthday girl. the doc is my polyclay guru.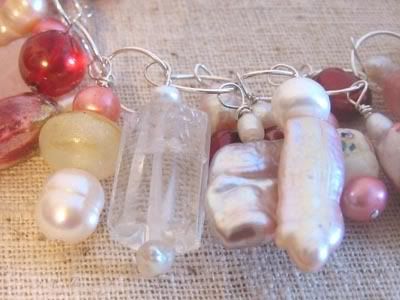 there is also rock crystal, my flameworked glass beads, rose quartz, ceramic beads and even some antique italian glass wedding beads.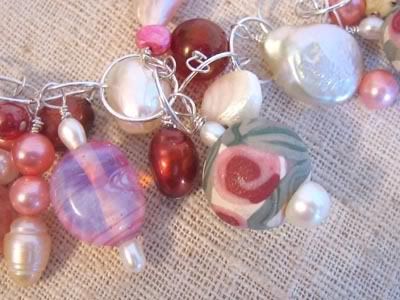 and because i never met a pearl i didn't love - wads of assorted freshwater pearls.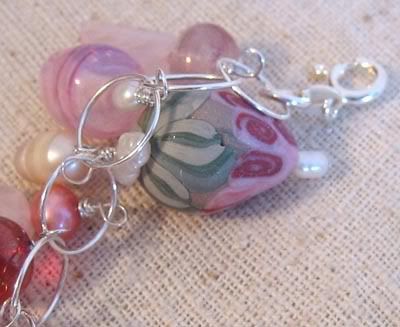 all strung on a sterling silver chain with sterling silver headpins and findings.